so it's been a little quite around here, but i do have a awesome and simple recipe coming up for you guys! i can assure you these will wipe away any monday blues, mid-week-itis or sad sundays!
the weather has been crazy, hot extremely hot (47 degrees here in sydney) to overcast and rainy the next day so as a result, i've been down with a cold for the past week. i know right? who gets sick in the middle of summer?!?!
#ragequit #craycrayweather
(i swear i'm not addicted to instagram!)
but if u've been following me on instagram, (@milkteaxx) you may remember seeing this being posted!
Anyways, today's recipe is a super easy baked pork rib recipe, it is simple and versatile so if it is stinking hot, have it with a nice salad, or if it is freezing cold, huddle around the oven and have it with a big bowl of rice!
Ingredients
1kg of american pork ribs ( i have no idea why they are called american)
3 tbsp of char sui sauce
1tbsp of chilli bean sauce ( i lik it spicier so i add 2tbsp and some dried chilli flakes)
2tsp of grated ginger ( if you don't like residual ginger, just put in the juice using a garlic press)
3 tsp of light soy sauce
1 tsp shaoxing wine ( you can use any cooking wine)
and 3 tbsp cold water
Methods
1. rinse and pat dry the pork ribs
2. combine all the ingredients and mix into a paste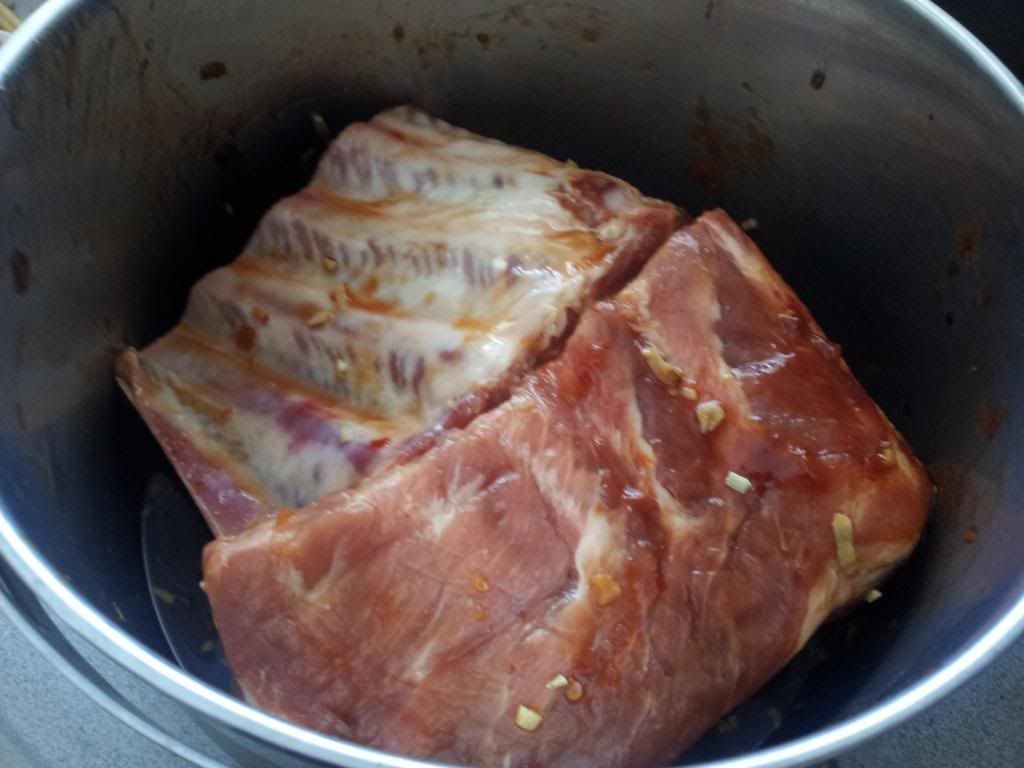 3. place the pork ribs in and turn it over a few times so it is well coated.
allow it to marinate in the fridge for 2 hours before turning over and marinating for a further 2 hours.
i found that it tasted better, if you left it to marinate overnight.
4. once marinating is done, line a tray with foil and place the ribs right side up and pour marinade on top.
5. place under grill for 7 minutes ( depends on how strong your oven is, mine is almost as old as i am T.T) and then turn over and repeat. then brush both sides with honey and grill for another 2 minutes each side.
6. serve with a salad and chips or if asian, with rice and stir fried veges.
fresh out of the oven
chopped up and plated. my plating skills is quite bad....
hope you enjoy this simple baked pork rib recipe!
till next time,
Milkteaxx